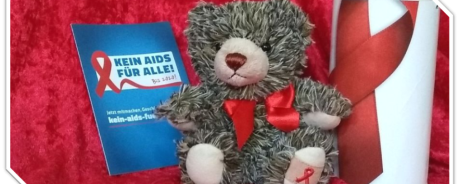 Volunteering at the Aidshilfe Hagen
Would you like to volunteer with the Aidshilfe Hagen? In addition, there are always opportunities to find an entry into the work at the Aidshilfe via the learning workshop.
There are always promotions for almost every talent. For example on commemoration days, which we try to use for our topic and build an information campaign around it. With humor, action and education. Or we celebrate a summer party, organize an day of open doors.
There is a lot to do. do you join?
Just give us a call: 02331/33 88 33
Or even better, get in touch with our volunteer "mums" at ehrenamt[at]aidshilfe-hagen.de

Lilly Sippel
Lilly (Delia) Sippel is part of our "mommy group". She is the first to hold and shape this position as a pioneer.
Together with Reza and Kim, she is responsible for representing the interests of the volunteers to the team and the management, mediating in conflicts and helping to organize the forums.